---
Resource Dimensions is proud to have been recently selected by the Skokomish Indian Tribe to conduct its strategic planning process that will guide the Tribe in decision making and development of future resources over the next ten years.  Work will begin on this project in April 2011.
---
Resource Dimensions is excited to have been chosen to assist the Suquamish Tribe in conducting its community needs and asset assessment.  This process will help identify and connect tangible and intangible community resources, determine gaps and guide planning for the future well-being of the community.  The comprehensive assessment will begin in Spring 2011 .
---
Resource Dimensions is pleased to introduce its newest partners:
David Scarsella joined the firm as an associate partner in summer 2009. He specializes in program evaluation, risk analysis, and land use and natural resource policy. Dave's detailed approach to problem-solving is combined with creative insights to produce sound technical analyses for clientele. With Resource Dimensions, he has enjoyed working with the United States Forest Service, Montana Department of Public Health and Human Services, and Idaho Department of Lands. He earned a BS in biology from Seattle University and a MS in environmental policy from Drexel University.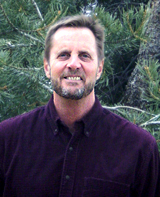 Carey Bare joined Resource Dimensions in 2009 as a principal and senior planner, and manages our new Colorado office. He has over 30 years experience in environmental and land use planning; master, site, and infrastructure planning; natural resources management and environmental impact assessment. His experience includes environmental consulting, community comprehensive planning, and master planning for large residential and commercial developments. As an environmental planner for Los Alamos National Laboratory, he developed a comprehensive site development plan, and management plans for endangered species, wildfire, and natural resources. Carey has been a certified planner (AICP) since 1991 and holds a bachelor's degree in natural resources management and a master's degree in environmental studies.